7 Reasons to Hire Mobile Bartending Service in Tampa
Mobile bartending service in Tampa is a great investment for any event planner. Whether you're planning a wedding, corporate party, or other type of social gathering, you'll find that hiring a mobile bartender from Hook Line and Drinker can make your life a whole lot easier. Here are some reasons why:
Hiring a Mobile Bartending Service will take the stress out of your event
When you hire a mobile bartender, they will take the stress out of your event. Here's why:
Hiring a mobile bartender is a great way to get the party started. They can provide your guests with drinks at each and every moment when they begin to feel thirsty, which means that people are less likely to go off in search of their own beverages. This is especially beneficial if you're planning an event where everyone will be standing up and mingling together.

Hiring a mobile bartending service is also helpful because it's one less thing you have to worry about on the day of your event—a day when there are so many other things going on!

Mobile bartenders can help you avoid overbuying alcohol for larger events like weddings or corporate parties by offering non-alcoholic options throughout the night – this saves money without sacrificing good times for anyone involved!
Your party can be anywhere you want it to be
Having a mobile bartending service is like having your own private bartender who can be set up anywhere and serve you any time. We've heard of wedding parties that have had their mobile bartenders at the reception hall, in the ceremony space and even right outside their hotel room—all in one night! If you're looking for something more intimate or want to avoid a lot of people at your wedding, why not keep things simple by having him or her serve during cocktail hour? Or bring them out to your backyard barbecue for some extra fun!
A mobile bar is an easy way to add a classy touch to your venue
Hiring a mobile bartending service in Tampa is one of the best ways to add a classy touch to your venue. Mobile bars can serve as an elegant addition that adds a touch of class and sophistication, making them perfect for weddings and other special events.
In addition to having exceptional taste in cocktails, mobile bartenders provide excellent service, making sure that guests get their drinks quickly and easily.
Choose One Of Our Packages And Our Bartenders Will do The Rest!
Mobile bars can save you money over traditional catering services
The average cost of hiring a mobile bartending service in Tampa is far less than hiring a traditional caterer. You'll also save money by having the bar set up in your own backyard, as opposed to at another location.
With that in mind, here are more reasons why you should hire a mobile bar:
They're cheaper than traditional caterers and can save you up to 50% on your final bill

They'll come with everything they need to offer their services (and no one else's) so there's no additional cost for tents or tables and chairs

You don't have to worry about setting up the venue yourself or finding extra staff on the day of your event; they do all this work for you!
Mobile bartenders are licensed and insured, so you don't have to worry about liability issues
It is far easier and better just to hire a professional bartender. After all, they've already gone through the legal hoops necessary in order to become certified and licensed as bartenders who can sell alcohol at private events like yours.
Mobile bartending services are the perfect blend of convenience and luxury
If you're thinking of hiring mobile bartending services from Hook Line & Drinker, you're not alone. Here are few extra things to consider when deciding whether or not to hire a mobile bar:
A mobile bartender allows your guests to enjoy the freedom of being able to move around, while still getting the service they need at all times.

With their own transportation, there is no need for them to rely on someone else's schedule or transportation resources (i.e., cabs). This gives guests more flexibility and control over their night out!
Your bartender can act as host or server and welcome guests to your event
They'll be there to greet them, help them feel comfortable, and make sure they have everything they need. They can also help with the flow of the event—for example, if you're having a big party where different people want to talk simultaneously but it's hard for everyone to hear each other, your bartender will be able to introduce new people or find someone who needs their attention without breaking up conversations that are already going well. And finally, your bartender will keep things running smoothly by making sure everyone is having fun! Also make sure to confirm this service with the company with which you contract the mobile bartending service.
There are many ways that hiring a mobile bartending service will make your special event even more special
Mobile bars save money. Mobile bartenders can save you money over traditional catering services because they have no overhead costs and aren't required to pay for the use of space or any equipment, which results in lower prices for the customer. This is what makes them such an attractive option for those who want to host an affordable event.

You don't need to worry about having enough space. If your event is being held at a venue with limited capacity, hiring a mobile bartender allows you to avoid this issue altogether because they'll be able to set up anywhere on the premises where there's electricity (and sometimes even without it). For example, if someone wanted their wedding reception inside their backyard but wanted it catered by a professional with all of their own equipment and supplies instead of using disposable plates/cups etc., this would work well because it wouldn't matter whether or not there was adequate room inside since everything could just go outside instead!
Conclusion
Mobile bartending services can make your event in Tampa special. Whether you want a traditional setup or something more unique, At Hook Line & Drinker we've got you covered. We are also happy to work with your venue and provide any additional services that might be needed at your event! Contact us now!
Let Us Be Part Of Your Event!
Tell us how we can help you and we will contact you as soon as possible.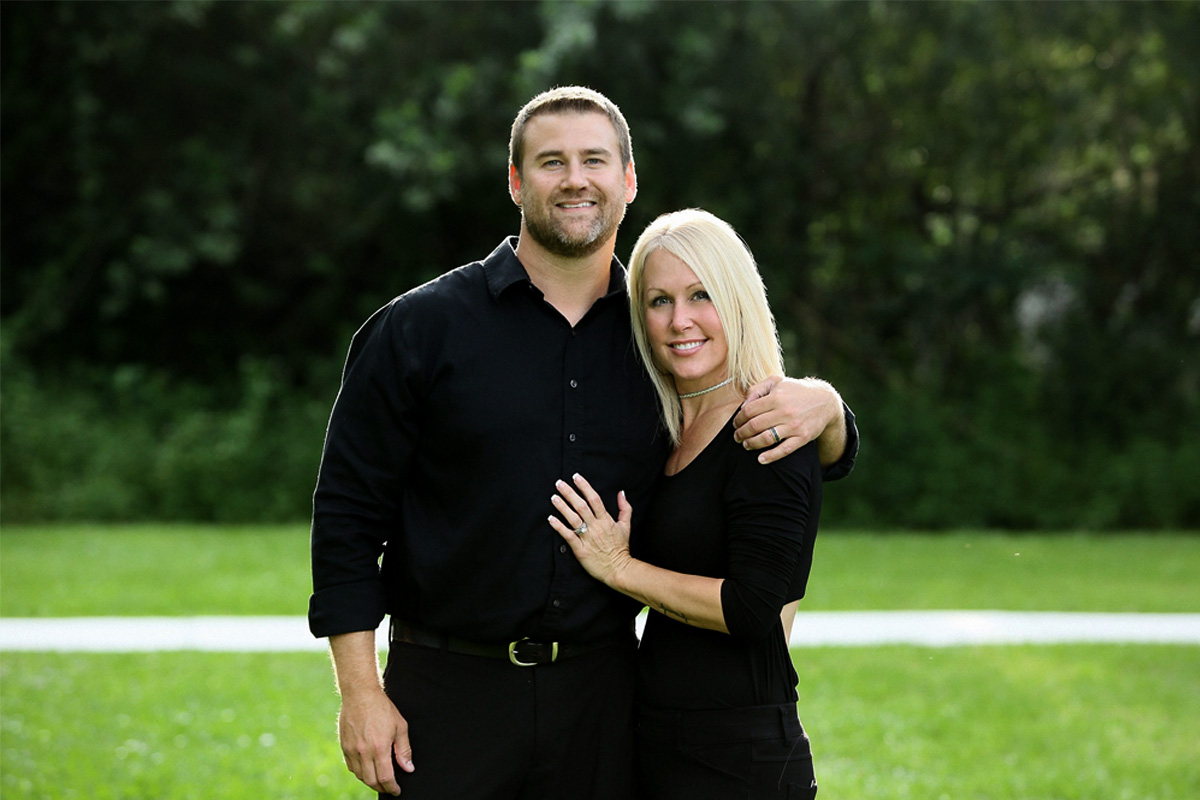 Already sharing a bartending background combining 20 years, owners Chris & Stacy decided to open their own bartending service in 2018. They provide what is often overlooked by other bartending companies. Accommodating clients needs and delivering top notch service are key components that Chris and Stacy did correctly from the company's inception.