Learn About the Duties of a Bartender in Tampa FL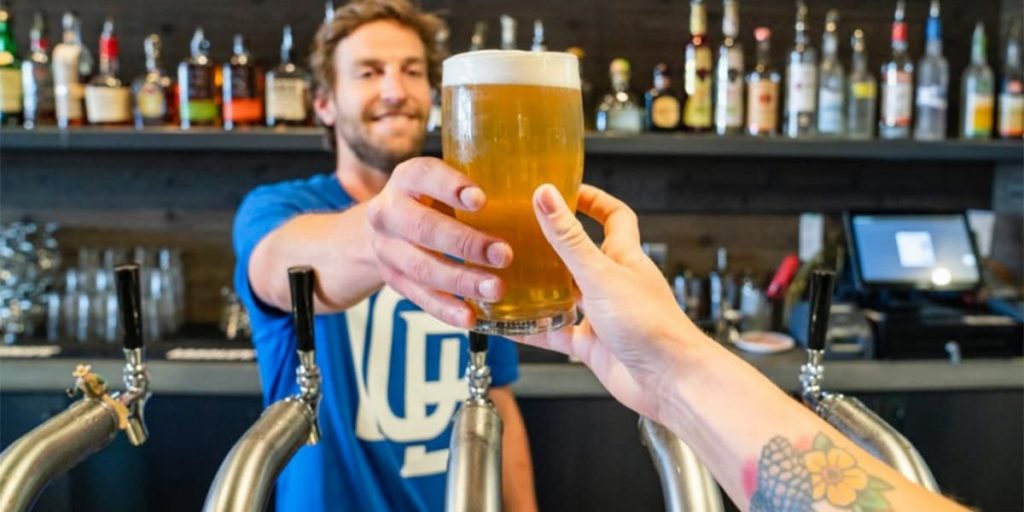 At Hook Line & Drinker, we strongly believe that being a bartender in Tampa is not only mixing some drinks and flipping some glasses or cups.  Bartender career is much more than that, it is about commitment, practice and charisma. First things first, It is a very sacrificed job but at the end of the day will give you great joy. A bartender in Tampa is like the soul of the party in any event, celebration or any bar across the city. The job itself is not only about serving good drinks but giving a whole amusing experience.
Some people do not know the bartender's duties. Behind "only mix drinks" there is a lot of action involved. So you want to know what a bartender's duties are? Here is a snapshot of what a bartender does on a daily basis in a  bar:
Prepares and serves drinks. Alcoholic and non-alcoholic

Cleans all parts of the bar.

Constantly talks to customers, to find out their needs or to simply socialize

Take care of payments

Organize all the beverages and implements for the day
Now add mobile bartending service to the recipe and you will have the essence of Hook Line & Drinker. You may notice that our work is not easy but in the long run is all learning and sharing with people while making drinks. Here we describe to you in detail more bartender duties.
Greets to customers friendly
This is an important step to every good bartender in Tampa, even if it is a rainy and cold Monday evening, they need to greet each customer with a real and friendly smile. We can agree that everybody knows how important first impressions are. In the hospitality industry it is always a vital part of engaging with clients and their needs. Welcoming each client into the bar and remembering their needs is a good way to differentiate from a regular bartender. For us, every client represents an opportunity to make long lasting relationships.
Pays attention to customer's Id
Even when we have been hired in a private event, our bartender in Tampa needs to check on every customer that looks suspiciously young asking for their id and confirm they meet the legal drinking age. In some private celebrations there are young people from the family trying to challenge the law. It happens more often in birthdays, weddings and overall on regular bars across the city. The typical  phrase is "I haven't got my identification but I've got my library card (which expired last year) that has my age on it…" It is crucial for bartenders not to infringe the law so they need to watch out for people like this. Simply,  if they haven't got the required identification to prove they are at the legal drinking age, they will be gently invited to leave and bring their identification with them or make them a mocktail (non alcoholic drink).
Makes the magic with the drinks
Step 1 was important but now step 3 is vital to perform as the number one bartender in Tampa. To be a well known bartender,  they will be asked to make so many different drinks in a day even more in events and private celebrations. They will need to remember all the recipes for every popular cocktail. Classic cocktails are an easy chore but mixing unusual and exotic drinks is what differentiates a good bartender from the best bartenders in Tampa.  Here is not the end, now is the time to get all the glasses and cups ready to serve. Besides,  you may even have to heat up some chocolate milk for a sleepy five year old. Definitely, there are not two days the same when it comes to bartending services.
Processes payments for every drink sold
It is worth mentioning that for mobile bartending services payments are made in advance with Hook Line & Drinker. There are some reasons to process payments in the event but those are exceptions. However, when bartenders are in a bar they need to deal with this extra step and figure out how to boost up the whole process. Indeed, on one hand they are mixing drinks and on the other one they are receiving the money.  There is nothing worse than being busy at the bar and forgetting to remove the four packs of peanuts that you have mistakenly added to a customer's bill.
Choose One Of Our Packages And Our Bartenders Will do The Rest!
Restocks supplies and cleans the bar
 It is the hard part, moving heavy boxes of liquor, wine, beer barrels and so on. Not only because moving random things but keeping everything organized and avoiding run out of drinks. It is common to order two glasses of whiskey  and two cokes but the bartender only has one coke bottle left, what do you do? These types of situations can easily be avoided by simply observing what is low on stock. Between orders and at the end of the work shift all the bar and cocktail utensils have to be cleaned. Good bartenders in Tampa have a well cleaned and organized bar.
Socializes with customer
Here comes the natural ability to engage with others, socialize and keep a customer happy by giving them the drink or food they want. You can, let's say secretly, find out if the customer wants another drink or something to eat. The key is to keep the conversation flowing, customers will feel more comfortable and inclined to stay longer and enjoy another drink. For bartenders in Tampa, it is crucial if they want to earn extra money for the business so they can get more tips. Likewise, in private events our bartenders will have a genuine willingness to help and meet all your bartending requirements.
Remembers client's preferences
At Hook Line & Drinker, we take this step seriously because our clients are the core part of our business. For our bartenders in Tampa, it is definitely worth their time and effort. For example, try to remember which type of whiskey a 49 year old client drinks from every day after work. It may seem like an insignificant detail but it has a huge impact. Clients and the locals are the people who keep the bartending service alive. To treat them less than a customer and more like an old friend is vital.
So now you have a detailed insight into bartenders duties. In addition we will show up some more skills related to a good bartender in Tampa:
Ability to work under pressure

Strong communication skills

Be loyal and reliable

Maintain high energy levels

Work as part of a team

Be customer focused
If bartenders in Tampa masters these duties and can apply the additional skills above, for sure they will escalate faster to become a bar manager.
What's the difference between a good and an excellent bartender in Tampa?
Anyone can mix some drinks, but only there is a small difference to become the best bartender: time and dedication.
A good bartender will provide a good service to receive their payment at the end of the month and then do it one time and another. It is fine but he/she is just doing the job. 
An excellent bartender will go beyond the customer's expectations. They will provide an outstanding experience from start to finish. They will create new drinks and socialize with all customers happily. 
Finally, all bartenders follow these steps in general and more but not less. At Hook Line & Drink we strive to bring the best in bartending services so that people can enjoy their events and celebration with the best drinks and experiences. Do you need a bartender in Tampa now? Contact us!
Let Us Be Part Of Your Event!
Tell us how we can help you and we will contact you as soon as possible.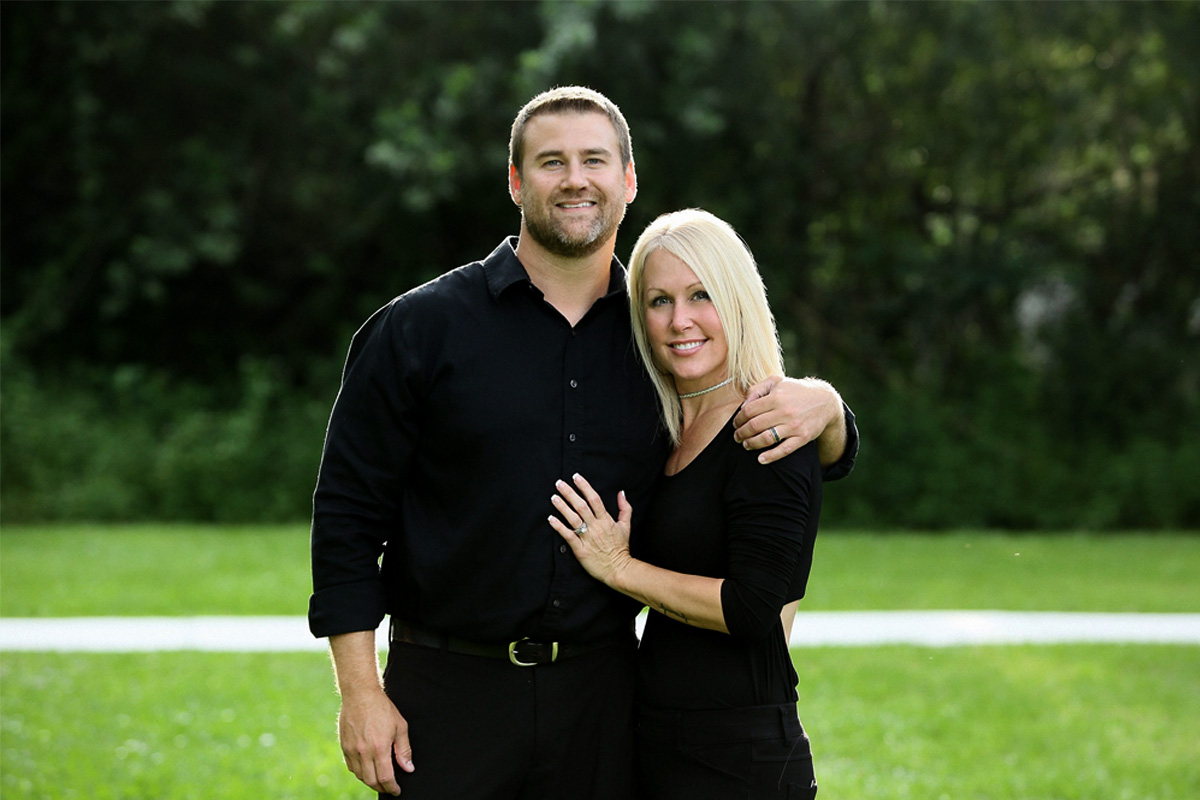 Already sharing a bartending background combining 20 years, owners Chris & Stacy decided to open their own bartending service in 2018. They provide what is often overlooked by other bartending companies. Accommodating clients needs and delivering top notch service are key components that Chris and Stacy did correctly from the company's inception.