How to Become a Bartender in Tampa?
Many people think that working as a bartender in Tampa may seem fun and easy because it is just 'standing up and pouring liquor in a glass. In this industry not everyone has the physical skills, soft skills and specialization to keep up with the demands of the job every day of the year. Chris and Stacy, experienced bartenders in Tampa and owners of Hook Line & Drinker share with us a few key points to find out how to become a bartender and how to move up in that career. 
Before anything, it is crucial to believe in yourself that you can achieve your bartending goals. Becoming a bartender in Tampa implies to position yourself in a role where you can watch, learn from, and assist a working bartender. Experience is everything so in the first instance you get an entry level employment in bars and restaurants and start from the bottom. 
An entry level bartending job can make you notice how much you can withstand the duties on a busy night or even where you will have the opportunity to learn while you can also get paid. If that is easy task for you, congrats you can give some steps ahead to become an excellent bartender in Tampa
You can combine your on-the-job training with bartending school or other knowledge resources. But working in the bartending industry requires close attention to the bar where the real magic happens and start building up knowledge from the actual environment.
Making great cocktails,attending big events and putting a smile on someone's face makes bartending a tempting career. It is a hard road but if you still want to become a bartender, we've got you covered! 
You can skip bartending schools
Taking a secure and fast track plan may seem like a good strategy for some inexperienced people. But we assure that taking classes are not so necessary when it comes to becoming a bartender in Tampa. In a bartending career, going to a bartending school rarely provides you with the enough skills and knowledge you need to be successful. Learning bartending is not limited to 1 year course or fast 3 months bartending lessons.
In bartending, your success is largely dependent on how much experience you have. Yes, school can teach you the latest mixing techniques, exact amounts of certain cocktails, what to say to a customer and so on but you won't learn how to handle a full-house on a Friday night. 
To become a good bartender in Tampa we recommend attending events like nightclubs and bars. Getting in touch with experienced professionals and learning from them as soon as you can can catapult your bartending career not only in knowledge but also in motivation.
Get a job as server or barback
As a fresh graduate from college you won't get a manager position in any company, it is the same when you try to become a bartender in Tampa. Someone interested in bartending should first start from the bottom as a cocktail or food server to learn and understand all the minor details. Then following the line with the next related bartending job positions until moving into a full bartender role.
Starting your track to become a bartender in Tampa from being a server smooths the transition. Once you have learned all the basic concepts, transition time will be significantly less when you take on the bartender role. This is the most common advice you'll hear from actual bartenders; you should start out as a barback if you want to learn how to be a bartender. You'll gain an understanding of how everyday operations work. Pay attention to:
How the bartender deal with clients

How to stock the beverages correctly

How to move efficiently behind the bar

Common cocktails

Best liquor brands
Choose One Of Our Packages And Our Bartenders Will do The Rest!
Obtain a bartending license
Even though a bartending license or certification is not required in all states, it can give you an advantage  to get hired when looking for a bartending job. In some states this license is mandatory so start researching how to get one and what are the requirements you must meet which differ from state to state. Additionally, a bartender license course in Tampa will ensure that you're familiar with the following topics and what to do when it occurs:
Laws and penalties regarding minors

Alcohol intoxication in customers

Handle and prevent disturbs
Make sure to look at state-approved bartending license courses. It's worth saying that a bartending license doesn't guarantee employment. You must earn the position by being the best bartender in Tampa.
Find a mentor
Finding a mentor can be an easy task if you already work as a server or barback. For those who are still looking for a job, try to find a bartender you may not know within the family or a friend from your neighborhood. Anyway, when you get a mentor you'll be boosting your knowledge to become a good bartender. But remember these tips to have a good relationship with your mentors in the bar:
Treat each other with respect

Be proactive, anticipate needs and keep the bar stocked

Don't bombard them with questions during busy hours

Offer help whenever possible and when you know you can do it right

Retrieve any items they need

Keep the bar top clear

Share tips for any drinks they've made for you

Pay attention to their advices and experiences at the bar
Practice a lot by yourself 
Anyone can mix any drink and call it a cocktail. If you want to become a good bartender in Tampa, you need to learn how to pour liquor and beverages correctly. Achieving the balance between liquors or any beverage is an art. Invest in bartending tools and start practicing at home.
Watching a bartender doesn't give you the bartending abilities but practicing does. Learn how to measure the amount of liquor in the jiggers, these small cocktail measuring tools. If you practice, you may be able to skip using a jigger and free pour instead. Getting accurate pour skills are good because:
Balanced amounts of alcohol make the drink taste great

Any wasted spill of liquor cost the bar money

Makes you more efficient at mixing drinks
Be a sociable bartender
Aspiring to be a bartender in Tampa also requires interpersonal skills. In this career, dealing with customers should be like sharing time with friends. Interaction is important so the clients can feel comfortable in the bar. They can keep coming due to the good atmosphere and become frequent clients.
Becoming a bartender in Tampa requires patient
You won't be a bartender from one day to another. You'll have to invest many hours of your time practicing and gaining confidence. An important thing when you aspire to become a bartender is to let the bartender in charge know you're available for anything at the bar. If they trust you they may ask you to step in while they're gone. Again, this is discipline and not something that will happen overnight.
Conclusion
The path to become a bartender in Tampa requires time, dedication and practice. A good bartender can learn to mix drinks perfectly but a great bartender knows how to give a whole experience. For amazing bartending services contact Hook Line & Drinker! We'll be happy to hear from you!
Let Us Be Part Of Your Event!
Tell us how we can help you and we will contact you as soon as possible.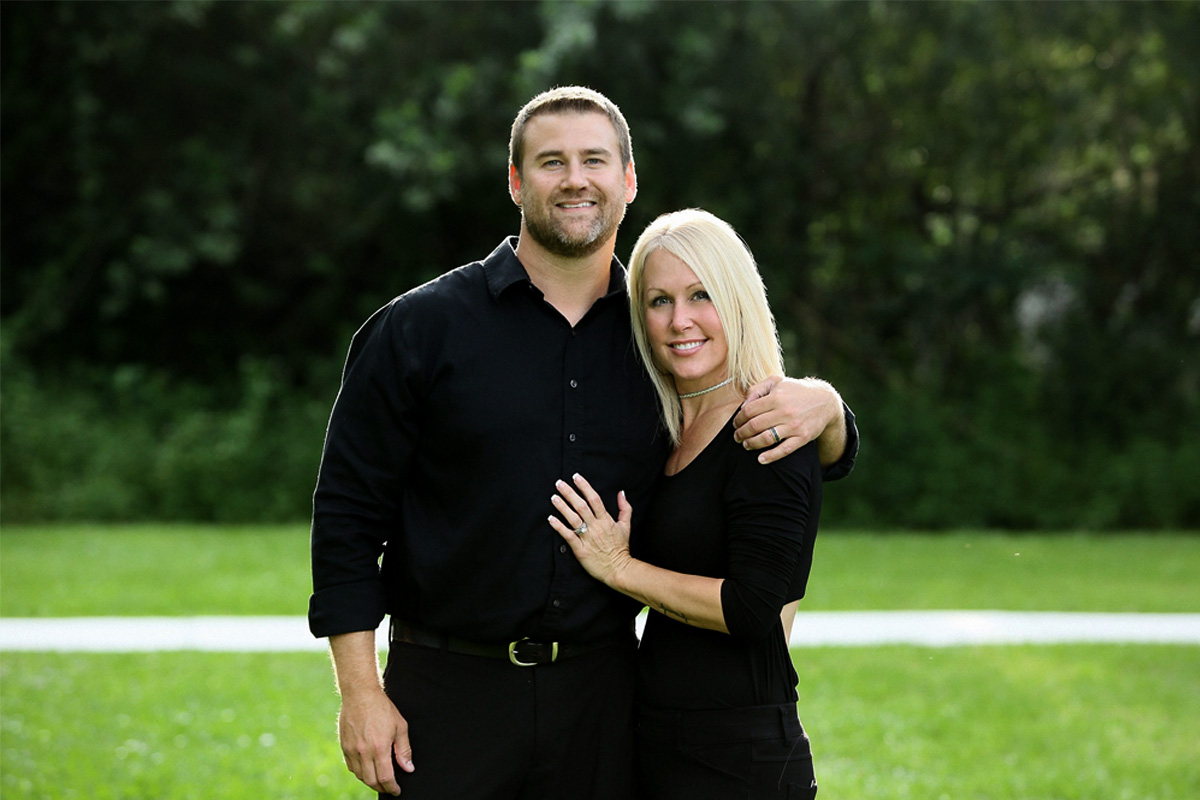 Already sharing a bartending background combining 20 years, owners Chris & Stacy decided to open their own bartending service in 2018. They provide what is often overlooked by other bartending companies. Accommodating clients needs and delivering top notch service are key components that Chris and Stacy did correctly from the company's inception.